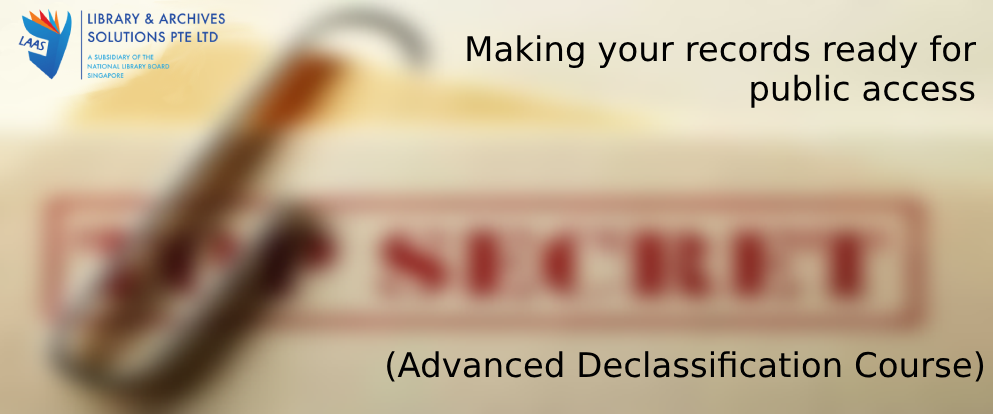 Declassification is a core component of Records Management for public agencies in Singapore. With the opening up of old records and the increasing numbers of public archives in Singapore, public agencies will have to make decisions on which documents to declassify. As part of the declassification process, public officers will also have to make their records ready for public access. Library & Archives Solutions Private Limited proudly presents this half-day training to equip you with the skills to prepare your documents for public access.
Who should attend:
This course is highly recommended for public officers who need to declassify and prepare government records for public access.
 Time: 9:30am to 12pm
Venue: National Library Building
100 Victoria Street
Gnosis, Level 14
Singapore 188064
Registration:
Course Fee of $160/person
(Limited to 20 participants)
Payment is non-refundable upon successful registration
Register Now
Upon successful registration, your agency
will receive the invoice from LAAS via
Vendors@Gov
OR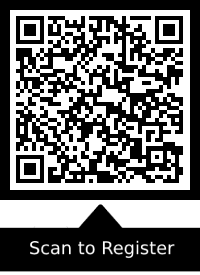 * Each attendee must bring their own laptop (no sharing) and a licensed copy of Adobe Acrobat Pro (the latest version available) installed. Note: this software is different from the standard Adobe Acrobat Reader, and has to be purchased separately.
Questions? Contact enquiry@laas.com.sg